Las Vegas Divorce Attorney Vincent Mayo Attains National Board Certification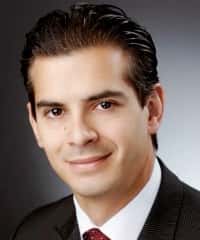 Las Vegas Divorce Attorney Vincent Mayo has successfully achieved National Board Certification as a Family Law expert from the National Board of Trial Advocacy (NBTA). Attorney Mayo is also Board Certified by the State Bar of Nevada. Therefore, he has earned board certification on both a state and national level.
Accredited organizations only board certify approximately three percent of American lawyers. Moreover, less than one percent of Nevada attorneys are Board Certified though the State Bar of Nevada. National Board Certification is one of the highest, most stringent, and most reliable honors an attorney can achieve. The NBTA, and all board certified attorneys, have a commitment to safeguarding the public's ability to choose a highly qualified attorney. Therefore, Mr. Mayo is a member of a select group who has proven his extreme competence in divorce law.
NBTA Divorce Attorneys in Las Vegas
Attorney Mayo is one of only seventeen Las Vegas divorce attorneys to receive NBTA board certification. He has also successfully completed the ABA's Family Law Trial Advocacy Institute program. This program accepts only 50 applications nationally each year. Vincent has also published numerous articles on various important family law issues.
About the NBTA Process
The NBTA believes that clients benefit from an objective set of standards which prove an attorney's expertise. So a NBTA certified attorney has demonstrated skill and expertise in a specific law practice area. They have proven this through rigorous examination and testing. The elaborate screening and application that all NBTA board certified attorneys must complete includes the following:
Demonstrate substantial trial experience
Submit judicial and peer references to attest to their competency
Attend continuing legal education courses
Submit legal articles
Pass an NBTA exam
Prove good standing in local and state bar organizations