Divorce Lawyers in Las Vegas Discuss Holidays and Co-Parenting
Wednesday, November 25, 2020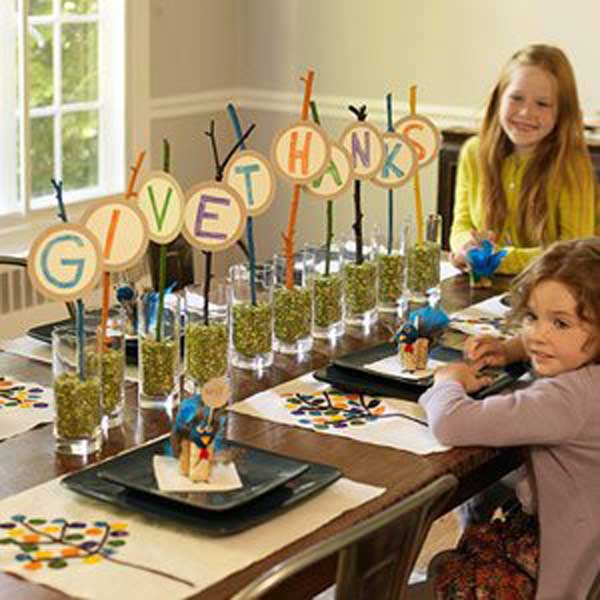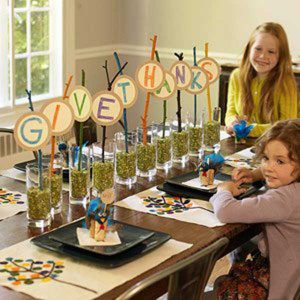 In many co-parenting plans, children typically spend Thanksgiving with one parent in even-numbered years and the other parent in odd-numbered years. In some cases, this pattern repeats for all holidays. Regardless of which parent the children will be enjoying which holiday with, there are several issues that co-parents may need to be aware of.
First, how children enjoy the holidays is influenced by the age of the children involved. Younger children, in general, tend to focus their attention on what's going on in the moment. Older children, especially teenagers, use more of their consciousness for reflection. This is normal child behavior and, by itself, does not indicate favoring one parent over the other. So don't worry if your six-year old is having the time of their life but your teenager is not.
Second, children often feel some level of anxiety and concern for the parent who will be spending the holiday without them. Sometimes, these feelings are exacerbated when the non-custodial parent exhibits sadness and when the custodial parent shows no consideration for the non-custodial parent.
Alleviating these feelings can be very simple. Custodial parents should not only allow, but encourage the children to call the non-custodial parent to wish him or her a happy holiday. The non-custodial parent should encourage the children to enjoy the holiday with the other parent. Both parents should be considerate and flexible with one another. Letting the children know that it's okay for them to enjoy the holiday with one parent at a time will alleviate negative feelings and greatly enhance their happiness.
Tips from Our Divorce Lawyers in Las Vegas
If you and your former spouse get along well, you might suggest spending some combined time with your children on a holiday. The more children seeing their parents cooperate with one another, the more secure they feel.
If you and your co-parent are not on good terms, initiate an agreement via e-mail to "go the extra mile" on the holidays for the benefit of your children. If you are the parent whom the children are spending the holiday with, do your best to encourage your children to contact their other parent. A little cooperation will make the holidays more enjoyable for everyone.
Help With Your Nevada Divorce
Our seasoned divorce lawyers in Las Vegas are prepared to help you resolve all issues relating to your divorce proceeding, including child custody, parenting plans, property distribution, alimony, and others. Our Nevada divorce law team is ready to help.  Divorce attorneys Jennifer V. Abrams and Vincent Mayo offer courtesy phone consultations at no charge. Call 702-222-4021 to speak with one of them about your important divorce matter concerns.
The Economics of Divorce During COVID-19
Monday, August 17, 2020
The COVID-19 coronavirus pandemic has rocked the Las Vegas economy, affecting nearly every aspect of our daily lives. If you are in the middle of a divorce, it is important to consider how the pandemic has affected your financial situation and that of your spouse. You may need to revisit issues that may have been previously resolved, and you will need to ensure that your interests are protected as the matter proceeds. Our divorce lawyers in Las Vegas offer the following information to help you get through this difficult time.
Reevaluating Property Distribution
The equitable division of property requires an accurate valuation of assets in the marital estate.  COVID-19 has had a significant effect on our local economy, impacting everything from stocks to real estate. If your divorce involves a retirement plan, stocks, or other assets including intangible assets, it is important to re-value them in light of the economic effects of the pandemic. If your marital estate includes ownership of a business, you may need to reevaluate the value of the business and its anticipated income. Talk to your divorce lawyer about whether changes in property values necessitate revisiting issues already decided in your case, either through negotiations or petitions to the court, and how they should affect ongoing discovery and asset valuations.
It is also important to consider whether financial changes should affect who gets the marital home. The real estate industry has been affected by the pandemic. If you planned to sell the house and split the proceeds, you might need to conduct a new appraisal. If one party is set to receive the house, changes to the value of the home might affect the distribution of other community property. Moreover, one spouse may have been set to buy out the other spouse's portion of the home equity, but changes to their finances could affect whether they can still afford to do so. Changes to your income may affect whether you can afford to pay the mortgage and property taxes after the divorce is final.
Changes to Income
The novel coronavirus has impacted tens of thousands of Las Vegas residents in our valley. Businesses have been forced to close or modify their services, cutting into the income of both owners and workers. Business owners have had a decrease in sales and workers have had their hours cut or have been furloughed or laid off.  Many people are facing unexpected medical costs either due to the virus itself or due to trouble finding treatment for other illnesses or injuries. If you or your spouse has been impacted financially by the coronavirus, it is important to take that into account in your divorce proceeding.
Child support and spousal support/alimony are affected by each party's income. If the payor's income has decreased, then their support obligation could likewise be reduced, either temporarily or indefinitely. If the recipient's income has dropped, then the paying party might face an increased obligation to compensate. Discuss changes in income with your divorce attorney to evaluate whether to alert the court, either to affect a pending decision or to modify an existing decision regarding support obligations.
Temporary financial obligations can also be altered while the divorce is pending. The court has the authority to award temporary alimony or child support. If you find yourself struggling to pay your bills, but you expect to be able to reenter the workforce when the pandemic lightens up, then you might request additional support for the time being. You may also request to stay on your spouse's health or life insurance temporarily.
Help With Your Las Vegas Divorce
Our dedicated Las Vegas divorce lawyers are prepared to help you navigate all aspects of your pending divorce. We are here to guide you through the process and fight to protect you, your children, your interests, and your well-being. Divorce attorneys Jennifer V. Abrams and Vincent Mayo offer courtesy phone consultations at no charge. Call 702-222-4021 to speak with our Las Vegas divorce legal team about your divorce concerns.
Virtual Las Vegas Family Court Hearings
Tuesday, July 21, 2020
The COVID-19 pandemic has caused changes in the operations of the family courts in Las Vegas. Divorce motion hearings are no longer conducted in the courtroom. Instead, the hearings occur virtually using BlueJeans video conferencing cloud-based software. This change usually does not affect divorce trials which still occur in the physical courtroom, but many trials have been rescheduled for months later than the previous trial date.
Most divorce attorneys in Las Vegas are experiencing benefits from the new procedures, particularly as it pertains to focusing their time on client counsel and legal arguments. Clients with active divorce cases benefit as well. Previously, divorce lawyers and their clients would have to travel to the courthouse, find parking, navigate the security checkpoint, and then wait in the hallway for their case to be called by the judge.
The new virtual court hearings are far more efficient. The video conferencing method eliminates time consuming travel and allows divorce attorneys and their clients to participate from the comfort and safety of their office, home, or other private venue. Divorce attorneys can focus on the substance of their clients' cases without inefficient travel concerns.
All technologies experience occasional glitches. However, BlueJeans is performing solidly so far. The system uses high definition video and Dolby voice audio. Technical delays are rare and judges are very accommodating when they infrequently occur. Security issues are non-existent since the system was first put in place. In addition to the efficiencies for judges, divorce attorneys, and their clients, video conferencing has also minimized the space problem the family courts have struggled with in the past.
There are no formal plans as of yet to keep the video conferencing court hearing method in place once the pandemic passes. However, the family courts, like all local Las Vegas government agencies, will have to deal with the inevitable budget cuts that are forthcoming. Las Vegas has been hit particularly hard by COVID-19 due to our heavy reliance on the hospitality industry and the state-wide business closures. Tax revenues from businesses are down substantially and the exact amount of decrease has yet to be determined.
BlueJeans video conferencing is used by major companies such as ADP, Facebook, National Geographic, and Zillow to name just a few. One of the major benefits to the family court motion hearings is that a transcription of the proceedings is readily available. The video conference recording and transcription provides the official record for all participants.
Las Vegas News is a community update brought to you by our divorce lawyers in Las Vegas. Check back for future information and keep up on the revitalization of our city. Our divorce attorneys and certified paralegal staff continue to provide legal counsel and emotional support to our existing and new clients. Courtesy phone consultations at no charge, and when appropriate, video conferences in place of in-office meetings, are available.
Las Vegas Casinos Are Open!
Thursday June 4, 2020
Las Vegas casinos are open starting Thursday June 4, 2020 after being shutdown for 78 days. Beginning at 12:01 a.m. casinos in downtown Las Vegas and other local venues opened their doors to guests. Some of the first to open were the Golden Nugget and D Las Vegas. Free champagne was flowing as a moderate crowd celebrated the new beginning for Las Vegas.
A few days prior, Las Vegas D owner Derek Stevens offered 2,000 free airline tickets to out-of-town visitors. They were swept up within a few hours demonstrating the appeal of our city to a nationwide clientele. Red Rock Resorts in the west valley also welcomed a largely local crowd one minute after midnight. A favorite of Summerlin locals, the resort offers a more laid-back alternative to the Las Vegas Strip properties. On the Strip, Bellagio, The Venetian, Caesars Palace, New York – New York, Circus Circus, and other major hotels plan to open at various times on Thursday during the day. Other properties throughout the Las Vegas valley have their own opening days and times. It's always best to check directly with the venue you plan on visiting to ensure they're open.
Las Vegas casinos have implemented new procedures to make their guests feel safe. But note that each property's exact approach may vary. Certain venues have thermal cameras which check the temperature of guests upon entering. If someone exhibits a higher than normal temperature they are further screened and may be refused entry. Employees wear masks which is a now familiar look. Social distancing is encouraged by limiting players on slot machines and table games. Plexiglass partitions are newly installed in most casinos. Hand sanitizing stations are common throughout the gaming properties. Masks are encouraged but not mandatory for guests. Vulnerable persons more susceptible to COVID-19 should continue to be cautious wherever they go.
Las Vegas was hit particularly hard by the COVID-19 pandemic because our economy is closely tied to the hospitality industry. In addition to the casinos, local business owners agree that it's time to get back up and running. Time will tell how quickly we bounce back, but our resolve is strong. Vegas Strong!
COVID-19
Divorce Lawyers Las Vegas – March/April 2020
The Coronavirus COVID-19 Pandemic has changed the lives of all Americans and tens of millions throughout the world. Our divorce attorneys provide the following general counsel for our local community.
Recognize that Everyone is Under Stress
The gravity of the pandemic is stressful for everyone. There are numerous factors that contribute to this. First, the speed at which this situation has come upon us is unparalleled. What was unimaginable a few short weeks ago is today's reality. So we haven't had the benefit of time to get accustomed to our new normal. Second, no one knows exactly what the eventual outcome will be, except that our lives will be forever changed. Third, the economic strain is real and will take time to recover. Many in our Las Vegas community have already, and hopefully temporarily, been furloughed from their jobs. Business owners have closed their doors and are dealing with the shock of having their life savings and years of hard work in jeopardy. For these reasons, and countless others, it's perfectly understandable that many people are feeling stressed.
The Effects on Your Children
Many of the calls our divorce lawyers in Las Vegas receive are child related. In addition to the difficulties that everyone is having, co-parenting and shared custody arrangements pose additional concerns – both logistical and financial. Let's face it; co-parenting can be difficult in the best of circumstances. And in times of heightened stress there can be a tendency for short tempers. Be cognizant of this when dealing with your children's other parent. They'll always be time for venting later, if need be. In addition to our clients, we offer these tips and recommendations to all divorced parents as they work through normalizing their lives and those of their children.
Co-Parenting in the New Normal
All divorced parents with minor children have child custody and child support arrangements. As a general rule, you should handle these issues as you have before. In situations where this is not possible, it's best for co-parents to be civil and flexible with each other. If you are not doing so already, now is the time to cooperate with your ex for the sake of your children. Put your differences aside and work with your former spouse on shared custody arrangements. We realize that this is not always possible and our divorce attorneys offer assistance to those who can't work things out with their former spouse by themselves.
Stay Healthy and Maintain Social Distancing
Use every precaution when it comes to your health and the health of your children.  Children often mimic the behavior of their parents. Lead by example with frequent hand washing, disinfecting surfaces, and other than for work or vital errands, staying at home as much as possible. Keeping busy at home can stave off "cabin fever". Now may be a great time for an extensive spring cleaning. If your children are not schooling on-line, keep them occupied with household chores or other activities. Practice social distancing when leaving your home. Stay at least 6 feet away from others whenever possible. Also follow best practices when transferring children from one home to another.
Remain Calm in the Presence of Your Children
Be mindful that your children are going through stress themselves. Depending on their age, children pickup signals from their parents in different ways. So it's best to remain calm especially in the presence of your children. If you project a composed attitude so will they. Sometimes that's easier said than done. We get it. We are just like you and not exempt from the same current concerns.
Understand the Social Strains  – Particularly in Teens
Children of all ages, just like adults, are highly social beings. They are accustomed to meeting face to face with their friends and classmates. Having these interactions abruptly terminated is a culture shock for them. This hits teenagers particularly hard because their primary relationships are more peer rather than parental oriented. Accept that your teenager may not be pleased with staying home and the extended, and possibly uninterrupted, parental company that goes with it. They may require extra patience more so than younger children. Fortunately our digital age allows video communications with relative ease. Most smartphones have at least one app that allows for concurrent audio and video transmissions. It may be a benefit to allow your children extra time to text and Facetime schoolmates and other friends. This keeps their social connections active.
Expert Divorce Lawyers in Las Vegas for You
If you believe your ex is taking advantage of the situation, our Nevada State Bar Board Certified Las Vegas divorce attorneys can help. Attorneys Jennifer V. Abrams and Vincent Mayo offer no charge courtesy phone consultations. We are here for you. Call our office at 702-222-4021 to learn how our divorce lawyers in Las Vegas can assist you.