Public Schools Set to Reopen
Monday, March 15, 2021
Starting March 22, 2021 public schools will reopen in what has been described as a hybrid plan. The first starting date will include students in grades 6, 9, and 12. On April 6, 2021 students in grades 7, 8, 10 and 11 will begin attendance under the same hybrid plan. That plan specifies two days of in-person attendance and three days of distance learning. Students in Pre-K through 5th grade will return to in-school learning full-time – also on April 6, 2021. Prior to the reopening, public school students were being taught via distance learning, though a hybrid model for Pre-K through 3rd grade students started on March 1, 2020.
Like most COVID-19 issues, the plan is not without controversy. The announcement was not fully expected and teachers, parents, and students are now scrambling to make transportation, child care, work related, and other logistical arrangements.
Some students have fared well with distance learning while others have not. The hybrid reopening plans give parents the right to opt out and their children can continue to use remote learning exclusively.  Many parents, who have already established a remote learning structure in their households, are choosing to "stay the course" until on-campus learning returns to all public schools grades.
These updates are brought to you by our divorce lawyers in Las Vegas as a community service. Check back for future information. Our divorce attorneys and certified paralegal staff continue to provide legal counsel and emotional support to our existing and new clients. Courtesy phone consultations at no charge, and when appropriate, video conferences in place of in-office meetings, are available.
Divorce Lawyers in Las Vegas Discuss Holidays and Co-Parenting
Wednesday, November 25, 2020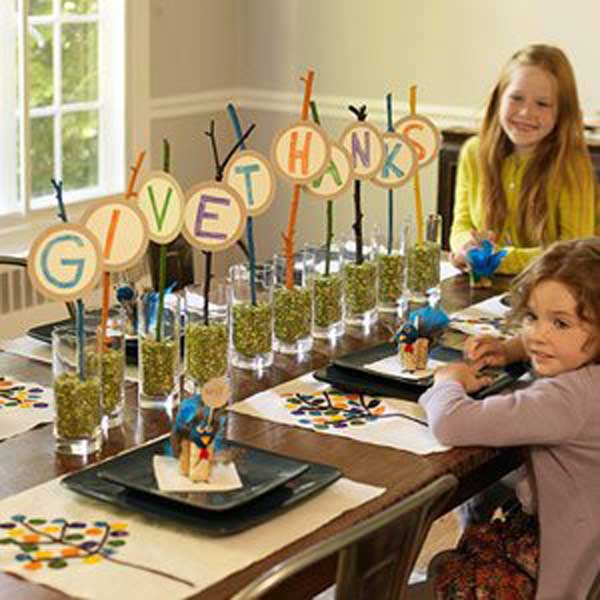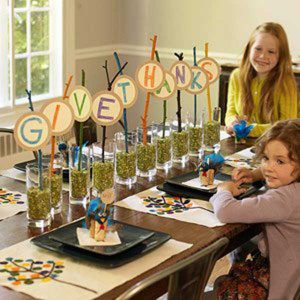 In many co-parenting plans, children typically spend Thanksgiving with one parent in even-numbered years and the other parent in odd-numbered years. In some cases, this pattern repeats for all holidays. Regardless of which parent the children will be enjoying which holiday with, there are several issues that co-parents may need to be aware of.
First, how children enjoy the holidays is influenced by the age of the children involved. Younger children, in general, tend to focus their attention on what's going on in the moment. Older children, especially teenagers, use more of their consciousness for reflection. This is normal child behavior and, by itself, does not indicate favoring one parent over the other. So don't worry if your six-year old is having the time of their life but your teenager is not.
Second, children often feel some level of anxiety and concern for the parent who will be spending the holiday without them. Sometimes, these feelings are exacerbated when the non-custodial parent exhibits sadness and when the custodial parent shows no consideration for the non-custodial parent.
Alleviating these feelings can be very simple. Custodial parents should not only allow, but encourage the children to call the non-custodial parent to wish him or her a happy holiday. The non-custodial parent should encourage the children to enjoy the holiday with the other parent. Both parents should be considerate and flexible with one another. Letting the children know that it's okay for them to enjoy the holiday with one parent at a time will alleviate negative feelings and greatly enhance their happiness.
Tips from Our Divorce Lawyers in Las Vegas
If you and your former spouse get along well, you might suggest spending some combined time with your children on a holiday. The more children seeing their parents cooperate with one another, the more secure they feel.
If you and your co-parent are not on good terms, initiate an agreement via e-mail to "go the extra mile" on the holidays for the benefit of your children. If you are the parent whom the children are spending the holiday with, do your best to encourage your children to contact their other parent. A little cooperation will make the holidays more enjoyable for everyone.
Help With Your Nevada Divorce
Our seasoned divorce lawyers in Las Vegas are prepared to help you resolve all issues relating to your divorce proceeding, including child custody, parenting plans, property distribution, alimony, and others. Our Nevada divorce law team is ready to help.  Divorce attorneys Jennifer V. Abrams and Vincent Mayo offer courtesy phone consultations at no charge. Call 702-222-4021 to speak with one of them about your important divorce matter concerns.
The Economics of Divorce During COVID-19
Monday, August 17, 2020
The COVID-19 coronavirus pandemic has rocked the Las Vegas economy, affecting nearly every aspect of our daily lives. If you are in the middle of a divorce, it is important to consider how the pandemic has affected your financial situation and that of your spouse. You may need to revisit issues that may have been previously resolved, and you will need to ensure that your interests are protected as the matter proceeds. Our divorce lawyers in Las Vegas offer the following information to help you get through this difficult time.
Reevaluating Property Distribution
The equitable division of property requires an accurate valuation of assets in the marital estate.  COVID-19 has had a significant effect on our local economy, impacting everything from stocks to real estate. If your divorce involves a retirement plan, stocks, or other assets including intangible assets, it is important to re-value them in light of the economic effects of the pandemic. If your marital estate includes ownership of a business, you may need to reevaluate the value of the business and its anticipated income. Talk to your divorce lawyer about whether changes in property values necessitate revisiting issues already decided in your case, either through negotiations or petitions to the court, and how they should affect ongoing discovery and asset valuations.
It is also important to consider whether financial changes should affect who gets the marital home. The real estate industry has been affected by the pandemic. If you planned to sell the house and split the proceeds, you might need to conduct a new appraisal. If one party is set to receive the house, changes to the value of the home might affect the distribution of other community property. Moreover, one spouse may have been set to buy out the other spouse's portion of the home equity, but changes to their finances could affect whether they can still afford to do so. Changes to your income may affect whether you can afford to pay the mortgage and property taxes after the divorce is final.
Changes to Income
The novel coronavirus has impacted tens of thousands of Las Vegas residents in our valley. Businesses have been forced to close or modify their services, cutting into the income of both owners and workers. Business owners have had a decrease in sales and workers have had their hours cut or have been furloughed or laid off.  Many people are facing unexpected medical costs either due to the virus itself or due to trouble finding treatment for other illnesses or injuries. If you or your spouse has been impacted financially by the coronavirus, it is important to take that into account in your divorce proceeding.
Child support and spousal support/alimony are affected by each party's income. If the payor's income has decreased, then their support obligation could likewise be reduced, either temporarily or indefinitely. If the recipient's income has dropped, then the paying party might face an increased obligation to compensate. Discuss changes in income with your divorce attorney to evaluate whether to alert the court, either to affect a pending decision or to modify an existing decision regarding support obligations.
Temporary financial obligations can also be altered while the divorce is pending. The court has the authority to award temporary alimony or child support. If you find yourself struggling to pay your bills, but you expect to be able to reenter the workforce when the pandemic lightens up, then you might request additional support for the time being. You may also request to stay on your spouse's health or life insurance temporarily.
Virtual Las Vegas Family Court Hearings
Tuesday, July 21, 2020
The COVID-19 pandemic has caused changes in the operations of the family courts in Las Vegas. Divorce motion hearings are no longer conducted in the courtroom. Instead, the hearings occur virtually using BlueJeans video conferencing cloud-based software. This change usually does not affect divorce trials which still occur in the physical courtroom, but many trials have been rescheduled for months later than the previous trial date.
Most divorce attorneys in Las Vegas are experiencing benefits from the new procedures, particularly as it pertains to focusing their time on client counsel and legal arguments. Clients with active divorce cases benefit as well. Previously, divorce lawyers and their clients would have to travel to the courthouse, find parking, navigate the security checkpoint, and then wait in the hallway for their case to be called by the judge.
The new virtual court hearings are far more efficient. The video conferencing method eliminates time consuming travel and allows divorce attorneys and their clients to participate from the comfort and safety of their office, home, or other private venue. Divorce attorneys can focus on the substance of their clients' cases without inefficient travel concerns.
All technologies experience occasional glitches. However, BlueJeans is performing solidly so far. The system uses high definition video and Dolby voice audio. Technical delays are rare and judges are very accommodating when they infrequently occur. Security issues are non-existent since the system was first put in place. In addition to the efficiencies for judges, divorce attorneys, and their clients, video conferencing has also minimized the space problem the family courts have struggled with in the past.
There are no formal plans as of yet to keep the video conferencing court hearing method in place once the pandemic passes. However, the family courts, like all local Las Vegas government agencies, will have to deal with the inevitable budget cuts that are forthcoming. Las Vegas has been hit particularly hard by COVID-19 due to our heavy reliance on the hospitality industry and the state-wide business closures. Tax revenues from businesses are down substantially and the exact amount of decrease has yet to be determined.
BlueJeans video conferencing is used by major companies such as ADP, Facebook, National Geographic, and Zillow to name just a few. One of the major benefits to the family court motion hearings is that a transcription of the proceedings is readily available. The video conference recording and transcription provides the official record for all participants.