Bill Gates Divorce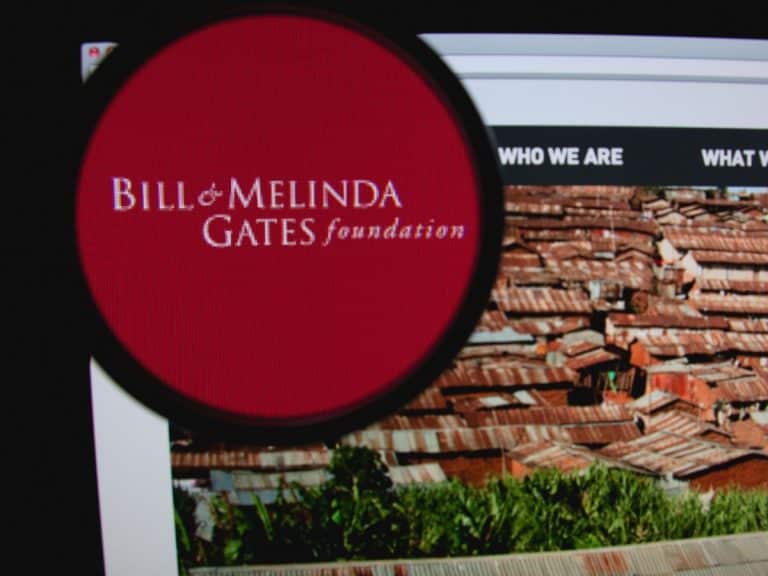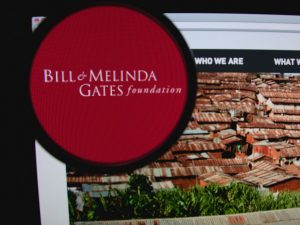 Bill Gates, the world's fourth-richest person, and his wife, Melinda, recently announced that they are getting a divorce after nearly 30 years of marriage. They have an estimated combined net worth of $144 billion. The divorce was filed in King County Superior Court in Seattle, Washington. The divorce has captured public attention and has raised a number of questions in the divorce legal field. Read on for a discussion by our divorce attorneys in Las Vegas for several of the interesting issues in the Bill Gates divorce.
Grounds for the Bill Gates Divorce
Nevada is a purely no-fault divorce state. That means that parties cannot file for divorce based on evidence of wrongdoing such as abuse, adultery, or abandonment. Instead, parties are limited to one of a few no-fault grounds including incompatibility, separation, and insanity. Washington State, likewise, is a pure no-fault divorce state. In their divorce case, Melinda filed a petition for divorce on the grounds that the marriage is "irretrievably broken." Bill Gates joined in the filing.
Issues in High Asset Divorces
Divorce attorneys know that high asset divorces raise unique and complex legal issues. Valuing and distributing complex assets like business ownership, real estate, and retirement plans can require the use of CPAs and other financial experts. Special court orders such as Qualified Domestic Relations Orders (QDROs) may be necessary for pensions and retirement plans. Because of the complicated nature of QDROs, there are certain of divorce attorneys that specialize in these complex documents.
Business considerations, professional relationships, and tax implications are likely to come into play in high asset divorces. The lives of employees and the financial well-being of shareholders may also be affected, but this is not an issue in the Gates' divorce action. Moreover, couples who are in the limelight, especially those who are the public face of a company or brand, may have concerns about how their personal and professional lives will be affected by the divorce.
Bill and Melinda Gates present the ultimate example of a high-net-worth divorce. They have a number of extremely valuable assets, as well as many assets that require complex valuation and processes to apportion. Though the exact nature of their prenuptial agreement is not public, the couple's assets include, among other things:
Over $166 million in real estate assets, including properties in several U.S. states and a private Caribbean island
Art valued at nearly $130 million
A $30 billion holding company funded with Microsoft assets with multiple interests in hotels, auto dealerships, and the Canadian National Railway
Shares in Microsoft worth more than $26 billion
Billions in cash and other liquid assets
Disentangling the ownership interest in these various assets will require significant legal work and financial expertise by the respective divorce attorneys for each party.
A Separation Agreement Keeps it Out of the Courtroom
Divorces can be difficult and time-consuming at the best of times. With the volume of assets and number of complicated issues raised by the Gates' divorce, a combative proceeding could take years and cost millions of dollars in discovery, expert fees, and divorce attorney fees. Bill and Melinda Gates, however, appear to have taken pains to avoid a protracted court battle. Instead they have opted to resolve all of their issues in advance of their divorce filing.
As part of the divorce filing, they announced that they have a separation agreement in place. A separation agreement, prepared by experienced divorce attorneys, is a contract between divorcing parties to resolve all issues. This is much more preferable than having the court decide matters. The separation agreement is basically a divorce settlement that the parties' divorce attorneys draft before filing for divorce. In the State of Washington, a court will generally be bound by the terms of the separation contract. The exception is if the court determines that the agreement was unfair when signed. If the judge deems the agreement unfair, then the court can invite the parties to dispute the matter and resolve any particular issues that gave rise to the finding. This is not expected to happen in the Gates' divorce case.
The separation agreement suggests that the parties have worked extensively with their respective divorce attorneys and financial experts to evaluate their finances and resolve all divorce matters as conclusively as possible. Doing so saves time and effort in the courtroom and avoids the spectacle of a drawn-out public court battle. Deciding upon the terms of the agreement required not only negotiation over the assets to be kept by each party, but also significant considerations pertaining to business ownership, taxation, estate planning, gifting, assets to be distributed to their children, and other possible consequences of the massive amount of financial interests at stake.
No Custody or Child Support Issues
Bill and Melinda Gates do not have any minor children. But any divorce involving shared children can create several challenges. This is especially true when one party has significantly higher net worth and income. It would be a fascinating look at child support laws and court construction to establish whether Bill, the wealthier party, would owe any child support to Melinda, who is also worth billions of dollars. Of course, that would depend in large part on the custody arrangement.
As it stands, however, the couple has only adult children. It appears that the couple intentionally waited to file for divorce until after their youngest child achieved the age of majority. Adult children do not give rise to custody disputes, and they are not entitled to receive child support. There are also personal, familial reasons to wait until all the children are adult-aged to file for divorce. Though only their divorce attorneys know for sure, Bill and Melinda Gates likely accounted for their children in their separation agreement regardless.
What Happens to the Bill and Melinda Gates Foundation?
The Gates family is also known for its extensive charity work. The Bill and Melinda Gates Foundation is a massive charitable organization directing as much as $5 billion in annual grants (totaling more than $55 billion over the years) in 135 countries across the globe. Bill and Melinda are co-chairs of the Foundation, raising questions as to what will happen to the charitable organization after their divorce. Couples who co-own for-profit or non-profit companies face a host of complex legal issues when deciding how to split up the businesses in the divorce.
According to the couple, in this instance, many of those questions can be side-stepped. Bill and Melinda plan to remain as co-chairs and trustees of the Foundation, and they plan to continue to set the agenda for the organization, regardless of their divorce. Prominent divorce attorneys have speculated that, should they find themselves unable to work together in the future, the decision-making structure of the foundation would likely need to change.
Notably, the charity's $50 billion endowment is in a charitable trust that is non-revocable. It is extremely unlikely that funds in that trust can be removed or apportioned as a marital asset, meaning that grant recipients should not be affected.
Get Effective Legal Advice and Representation from Las Vegas Divorce Attorneys
Our dedicated divorce attorneys in Las Vegas are ready to help you navigate all aspects of your divorce case. Divorce attorneys Jennifer V. Abrams and Vincent Mayo offer courtesy phone consultations at no charge. Call 702-222-4021 today to speak with one of them about your important divorce case issues.