Las Vegas Attorney Jennifer V. Abrams Admitted to the Exclusive AAML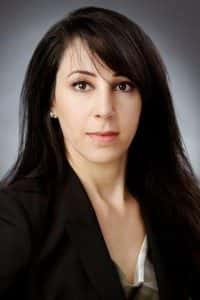 Prominent Las Vegas divorce attorney Jennifer V. Abrams has been admitted to the American Academy of Matrimonial Lawyers (AAML). Ms. Abrams is one of only seventeen attorneys in Nevada who is a member of this prestigious organization. The group's members are the leading practitioners of family law in the United States.
The AAML is a national organization with a founding in 1962. Their goal is to "promote professionalism and excellence in the practice of family law."
The Academy Fellows are negotiators and litigators who represent individuals in all facets of family law with a high skill set. These areas include divorce, annulment, prenuptial agreements, postnuptial agreements, marital settlement agreements, child custody and visitation, business valuations, property valuations and division, alimony, child support and other family law issues.
About Attorney Jennifer Abrams
Attorney Abrams is certified by the State Bar of Nevada as a Nevada Family Law Specialist. The Nevada Family Court Judges and Las Vegas Family Law Attorneys have previously elected her to the Executive Council of the State Bar of Nevada, Family Law Section. Recently she was honored by the Justices of the Supreme Court of Nevada for her work on revising the procedures for NRCP 16.1, 16.2, 16.205 and the Financial Disclosure Forms. Family law attorneys statewide use these procedures and forms in every Nevada divorce case.
The AAML Selection Process
Each Academy Fellow endures a rigorous application process and written examination administered by the AAML's Board of Examiners. Among other stringent requirements, each applicant must demonstrate:
Substantial involvement in matrimonial law practice
Improving the practice and elevate the standards of matrimonial law.
As one who practices with honesty, integrity, and professionalism.
Must have previously, or currently serve, on a judicially appointed statewide committee, task force, commission and the like, related to the subject of matrimonial law.
Have substantial trial experience as lead counsel including trial of custody matters, child support, division of property, alimony or spousal support.
Be a professor or instructor of law school courses in the area of matrimonial law.
Be an author of a major treatise on marital law.
Pass a national exam administered by the AAML's Board of Examiners.