Las Vegas Alimony Awards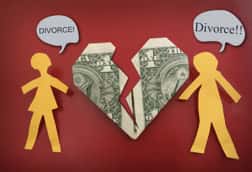 The financial dealings in a divorce case often include a consideration of whether alimony is appropriate. Long term marriages generally have more positive alimony related factors than short term marriages. Las Vegas alimony awards are a form of financial support provided to one former spouse by the other. Either divorcing spouse can make a request for alimony. Gender is not a factor in determining whether alimony is suitable; both husbands and wives can pay or receive alimony.
Alimony awards may be appropriate, but are not mandatory, in Las Vegas divorce cases. There are no specific statutes in Nevada law which defines exact alimony amounts or if alimony is even suitable in a specific divorce case. Instead, alimony awards are based on the abstract concept of what is "just and equitable". This imprecise definition leaves a great deal of latitude when it comes to determining alimony amounts and payment terms.
Alimony Payments
Alimony awards often entail regular payments for a specified length of time. However, in some cases, a lump sum payment covers the alimony issue. In rare cases, an ex-spouse may receive life-long alimony payments. These cases are typically based on "long-term" marriages. But just like the other alimony factors, Nevada law does not specify the number of years for a marriage to be long-term.
Alimony awards can be either non-modifiable or modifiable. When an alimony award is modifiable, a "change in circumstances" can cause the amounts or terms to be modified. A variety of conditions can trigger a change in circumstance. The most common examples are: The former spouse receiving the payments remarries, or; the former spouse making the payments becomes unemployed or disabled.
Tax Implications
Due to new IRS tax regulations, the former spouse receiving the alimony payments does not claim the payments as taxable income. The former spouse making the payments also does not report the payments as tax deductible. As with all tax related matters, you should consult with a qualified tax professional to understand your specific tax status.
Prenuptial Agreements
Prenuptial agreements that expressly address alimony can affect alimony awards and payment amounts. The validity of the prenuptial agreement is critical. Prenuptial agreements must meet certain criteria to be valid and enforceable. In cases where a prenuptial agreement is invalid, the resolution of alimony issues, as well as community property items, become negotiable.
The Tonopah Formula
Nevada law does not include any specific alimony statutes. However, some family court judges use the Tonopah Formula when considering alimony issues. The Tonopah Formula considers a number of factors including, but not limited to:
The relative financial condition of each party after their divorce matter concludes.
The length of the marriage.
The spouses' careers prior to marriage.
The relative ages, health, formal education, and earning incomes of the divorcing spouses.
Child support payment amounts, if any.
The amount and payment terms of alimony awards are determined by:
Successful negotiations between your divorce attorney and the attorney representing your spouse, or;
The judge will consider the evidence and render a decision regarding the alimony issue and payment terms of the award, if any.
Alimony Professionals for You
Issues related to alimony awards are different for each divorce case. There is no single mathematical formula for calculating alimony awards. Our Las Vegas alimony attorneys Jennifer V. Abrams and Vincent Mayo have extensive experience with each of the Clark County Family Court judges. Therefore, they know if, and what amounts of alimony awards, can be reasonably expected based on the specific circumstances in your case. Call our office at 702-222-4021 to speak with them about your alimony concerns. Both attorneys offer phone consultations as a courtesy at no charge.