Comedian Chris Rock Files for Divorce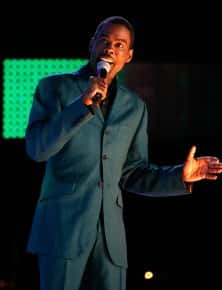 Just after the past Christmas Holiday comedian Chris Rock quietly filed for divorce in New Jersey from his wife of almost 19 years, Malaak Compton-Rock. Of course quietly is a relative term when it's a world-famous celebrity. The comedian asked for privacy during this difficult time. And most of the press so far seems to have honored his wishes. A quick Google search of "Chris Rock divorce" yields little new coverage since the initial divorce filing.
Do Celebrities Deserve Selective Divorce Privacy?
It depends on the circumstances. For example, there is good reason to inform the public if there are allegations of celebrity involvement in criminal activity. Even if the celebrity would prefer to keep the details private. But when the issues at hand are the details of the breakup of a family, the public benefit is negligible. This is especially true when there are minor children involved as there are in Chris Rock's divorce case.
Las Vegas divorce attorneys that routinely handle high-asset divorce cases understand the privacy requirements of their clients. This is whether the client is a celebrity or not. Contested divorce cases, especially those involving celebrities, often contain salacious details. Whether real or imagined, they make great fodder for the tabloid press. But except for the financial gains for the media, do any of us really benefit from this information? Our opinion is it does not.
Who Really Benefits?
Revealing divorce details does little to benefit us personally or society as a whole. Regardless of the amount of personal information on the web, some things are still no one else's business. Moreover, spouses often distort their versions of marital strife because of the emotions that go with divorce proceedings. Often these feelings show themselves during court hearings or in court filings.
Another significant privacy factor of divorce cases involves the financial affairs of the parties involved. Regardless of any celebrity status or not, no one wants their finances available for the prying eyes of total strangers. The same goes for nosy neighbors, employers, business associates and competitors.
When divorce information is made public, something said "in the heat of the moment" will be forever available on-line. This can often inhibit post-divorce civility. More importantly, it can also interfere with the co-parenting of minor children. Since we only practice divorce law in Las Vegas, we're not sure if every state provides for protecting divorce privacy. So you should check your local laws if do don't live in Nevada.
We often work with clients, celebrity and non-celebrity alike, who are concerned about their Las Vegas divorce assets and debts. Our expert divorce attorneys can put your mind at ease. They know how to protect what you have and get every dollar you deserve in divorce cases.