Jeff and MacKenzie Bezos' Record $160 Billion Divorce is Final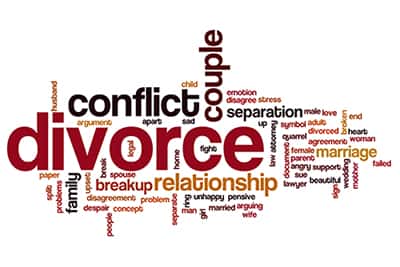 Jeff and MacKenzie Bezos have finalized their divorce which, at roughly $160 billion, set a financial record that will be difficult to top.
The ex-couple owns roughly 16% of on-line behemoth Amazon.com. Jeff Bezos founded Amazon in 1994 and is its current CEO. He also has a wide range of other financial interests including The Washington Post and space-oriented Blue Origin. MacKenzie Bezos is an author with two published novels. After a whirlwind courtship they married in 1993 and have four children together.
According to the divorce filings Jeff Bezos will keep 75% of the former couple's Amazon stock and control 100% of the voting rights. He also retained all the interest in The Washington Post and Blue Origin. Mackenzie Bezos was awarded 25% of their Amazon shares valued at over 38 billion dollars. Other terms of the divorce settlement were not immediately disclosed.
Community Property State
Because their divorce jurisdiction was in Kings County in Washington State, no Las Vegas divorce attorneys were involved in the Bezos' divorce. However Washington State, like Nevada, is a community property state. There are only nine community property states in the United States. The others are Arizona, California, Idaho, Louisiana, New Mexico, Texas and Wisconsin.
In a very general sense, community property means that all assets and debts during the marriage are held jointly by the couple regardless of who earned the asset or incurred the debt. So why the disparity between the two when it came to dividing the Amazon stock?
Pre and Post-Nuptial Agreements
A pre or post-nuptial agreement supersedes community property laws. It's been widely reported that the Bezos' did not have a prenuptial agreement. They met in 1992 and married within a year which was prior to Amazon's founding in 1994. What is less well-known is whether they had any post-nuptial agreement.
Las Vegas divorce attorney Jennifer Abrams noted, "We routinely deal with high asset divorces. Given the apparent financial circumstances at the time of marriage, it is not surprising that there was no prenuptial agreement. The financial acquisitions during the marriage, however, raise a question as to whether or not a post-nuptial agreement was in place. Numerous private investment firms contributed heavily into Amazon before it went public. In order to minimize investor uncertainty, it's a standard practice to execute a post-nuptial agreement detailing what happens in the event of divorce." she said.
Bezos' Have an Amicable Divorce
"Clearly this was a very amicable divorce," Ms. Abrams continued. "Considering the four children, amount and complexity of assets, and short 6 month time-frame for resolution, it's reasonable to conclude that both parties were still very much in synch with one another," she said.
Both Jeff and MacKenzie Bezos have released social media posts praising the other for their cooperation in their divorce matter. They also expressed a strong desire to move on with their lives separately and together, albeit in a different manner. The ex-couples social media communiques paint a picture of mutual respect.
Jeff Bezos tweeted "I'm grateful for her support and for her kindness in this process and am very much looking forward to our new relationship as friends and co-parents."
MacKenzie Bezos also used Twitter to express her feelings. "Grateful to have finished the process of dissolving my marriage with Jeff with support from each other and everyone who reached out to us in kindness, and looking forward to the next phase as co-parents and friends."
MacKenzie Bezos Goes Philanthropic After Divorce
Although it appears that MacKenzie Bezos did not receive half the marital assets, her 4% stake in Amazon is still worth approximately 38.3 billion dollars. That does not include any other liquid, real estate, or other assets she may have received. This makes her the 22nd richest person in the world and the third richest woman, according to Bloomberg News.
Prior to finalizing their divorce MacKenzie Bezos signed the Giving Pledge. According to their website the Giving Pledge is an effort to help address society's most pressing problems by inviting the world's wealthiest individuals and families to commit more than half of their wealth to philanthropy or charitable causes either during their lifetime or in their will.
In a recent letter MacKenzie Bezos wrote, "We each come by the gifts we have to offer by an infinite series of influences and lucky breaks we can never fully understand. In addition to whatever assets life has nurtured in me, I have a disproportionate amount of money to share. My approach to philanthropy will continue to be thoughtful. It will take time and effort and care. But I won't wait. And I will keep at it until the safe is empty."
More than 200 uber-wealthy donors have signed the Giving Pledge. Jeff Bezos, the world's richest man, has yet to join his ex-spouse in this philanthropic act, but did offer his compliments to her on Twitter stating, "MacKenzie is going to be amazing and thoughtful and effective at philanthropy, and I'm proud of her."
We can help if you're concerned about your assets and debts in divorce proceedings. Our experienced divorce attorneys have successfully represented both husbands and wives on these important issues. Please contact us today at 702-222-4021 and one of our expert divorce attorneys will speak to you.