Attorney Vincent Mayo Receives Legal Excellence Award
Las Vegas divorce attorney Vincent Mayo has received the 2016 Legal Excellence Award from Vegaslegal Magazine. Vegaslegal covers local legal issues, lawyers, business, and lifestyle topics. The magazine selects legal excellence award recipients on numerous criteria. This includes prominence in select legal practice areas. Attorney Mayo's primary focus is high net worth divorce matters. Mr. Mayo is one of only nine attorneys in Clark County to receive this notable recognition. So he was particularly proud of this honor.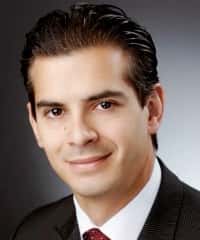 In a post award interview Attorney Mayo stated, "I would say that my code is to provide leadership to clients while ensuring my services are goal oriented." He continued, "At the same time, I'm equally committed to avoiding unnecessary litigation and fees by focusing on the most efficient way to accomplish my client's goals…"
About Attorney Vincent Mayo
Vincent Mayo is a State Bar of Nevada Board Certified family law specialist. Mr. Mayo is one of only seventeen attorneys in the state of Nevada who is Board Certified in family law by the National Board of Trial Advocacy (NBTA). The NBTA is the American Bar Association's division of the National Board of Legal Specialty Certification.
Attorney Mayo was previously a co-editor of the Nevada Family Law Practice Manual. All family law attorneys and judges in the state of Nevada use this manual because it's the foremost compilation of Nevada statutes, case law, and local and state rules.
Vincent Mayo's legal career began in Nevada in the Clark County Family Court system. He was retained by Judge Gloria Sanchez as a law clerk for two years. Prior to that he practiced for four years in a prestigious local law firm. Mr. Mayo joined The Abrams Law Firm in 2008 and has been a partner in the firm since 2015 when it became The Abrams and Mayo Law Firm.